Engage Ministry:
Ministries at Shaw Temple
Church Mission: Inviting all into a growing relationship with Jesus Christ"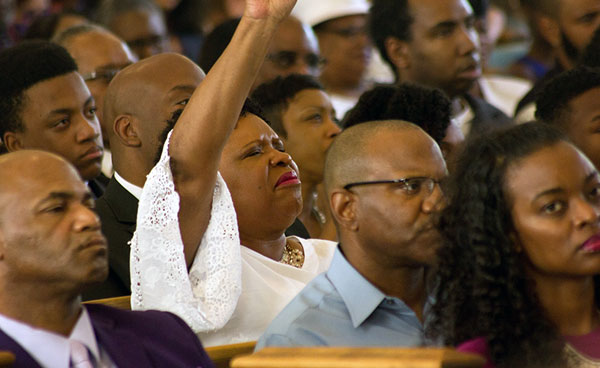 The primary objective of this ministry is to win souls for Christ in ways that are relatable and palatable to the target audience.It's comprised of the following ministries: Love Doves Ministry, Not Forgotten Ministry, Agape Street Ministry, A Day in my Shoes, The Business Alliance, Women's Home & Overseas Ministry.
Ministry of Congregational Care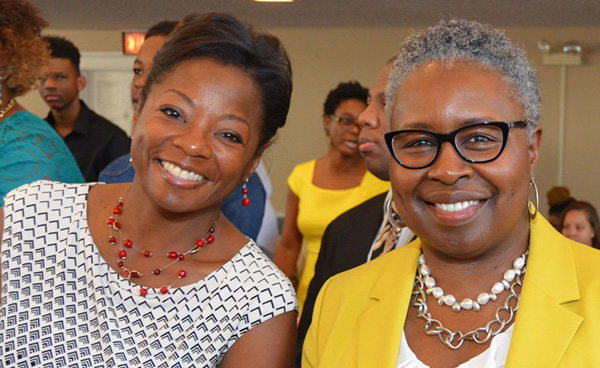 Rev. Dr. Merchuria Chase-Williams
Congregational Care is concerned about keeping watch over the spiritual and social health and wellness of each member at Shaw Temple. The Minister of Congregational care is the first point of response when there is a birth or death within our church.We work to strengthen the care of our parishioners and strive to engage every member in a ministry ofhis/her choice to ensure continued service and involvement in the work of the church. It's comprised of the following ministries: Class Leader/Reconnect Ministry, Intercessory Prayer, Lay Council, Steward Board, Leader of Leaders.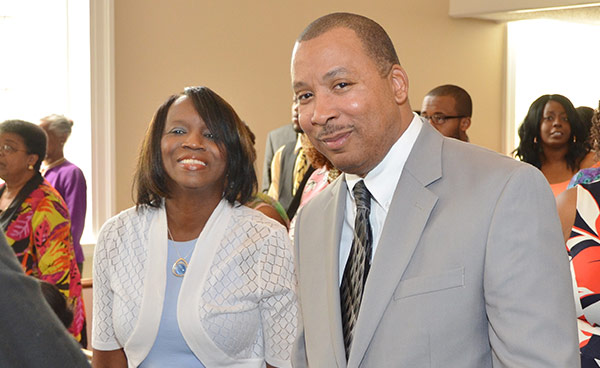 Rev. Arthur Moore, III
This ministry meets the needs of those who are in a vulnerable state in their lives through the ministry of visitation. Visits are made in homes, hospitals, nursing homes and prisons to bring encouragement and hope.It's comprised of the following ministries: Deaconess Board, Acolyte Ministry
Ministry of Christian Education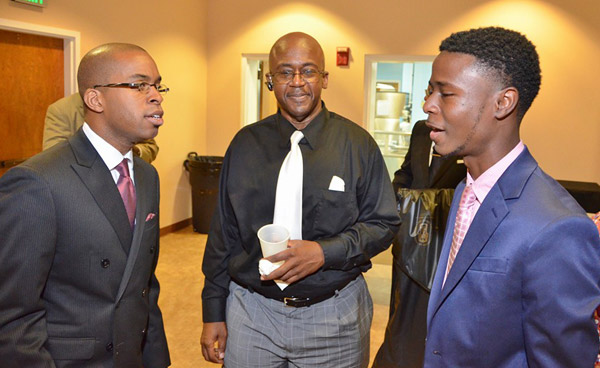 Rev. Dr. Carolyn Huff
The primary focus of this ministry is to promote and supervise the Christian training and development of the entire church membership.The ministries that function under this umbrella are: Board of Christina Education, Sunday School Department, Starting Point, Education Advisory Council, Shaw Speaks (Toastmasters), Library Media Center, Pages of Blessings Bookstore, Shaw Temple's Ministers in Training (MIT) Course, Boy Scouts of America Cub Scout Pack 775.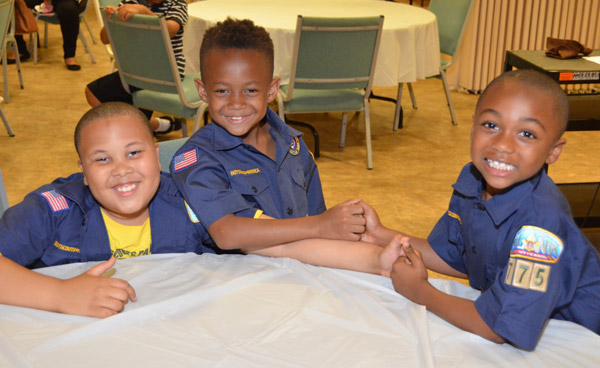 Rev. Tazandra Lee
Sparks ministry provides a safe and nurturing environment for infants and toddlers, 6 months through 4 years of age, during our 10:45am Sunday morning worship experience weekly. We seek to introduce basic biblical tenets to develop intentional discipleship early on.
Little Lights children's ministry engages elementary age students. This ministry is dedicated to equipping children with knowledge and understanding of scripture, a basis for growing in relationship with our God and Savior Jesus Christ personally. We're are focused and committed to the development of the children through intentional instruction encompassing lesson in scripture, prayer, love, respect, esteem, service to others and the mission of making disciple. Our Children's Ministry is in operation every 2nd , 3rd and 5th Sunday at 10:45 am and our IGrow bible study is held every Tuesday from 7pm-8pm. Dinner served at 6pm.Our children ministries are: Sparks, Little Lights, Shaw Temple Nursery/Childcare.
Ministry of Youth & Youth Adults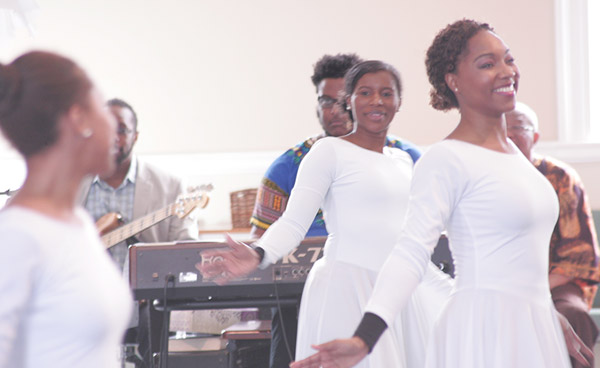 LiT (Living in Christ II Corinthians 4:6-7) Ministries
LiT Ministries provides opportunities for children, youth, and young adults between the ages of 6 months to 34 years of age to encounter God in age appropriate meaningful ways. We seek to develop our young persons to a spiritual maturity through youth led and God-empowered worship, dialogical preaching and teaching, community involvement, and fellowship among their peers. LiT Ministries offers our children, youth and young adults with programs, activities, and worship opportunities that make God accessible and comprehensible.
FLAME
Our teen based ministry grants our middle and high school students the space to worship, learn and grown using methods specifically designed with them in mind. Our goal is to create environments where students are encouraged to share freely, make wise choices, independently process their theological perspectives, positively influence their peers, and experience personal growth. [Glow, iGrow; Illuminate Sunday]
BLAZE
This ministry has been established to meet the holistic needs of young adults (18-34 years old) while remaining sensitive to the various circumstances young adults find themselves in ranging from collegiate, profession/entrepreneur, married or single, parental responsibilities, and much more. This is a transit and virtual based ministry so that no matter life's journey our young adult can plug in. This ministry meets monthly for bible studies, hosts virtual chats/workshops, quarterly fellowships, and bi-monthly prayer lines.
iGlow
Our children and youth have special designed worship and learning experiences on their level(s) every 2nd, 3rd, and 5th Sunday 10:45am-12:30pm. Students experience a combination of music, games, teaching, and interaction with a dedicated small group of leaders.
#IlluminateSunday
Our children and youth TAKEOVER the main worship experience every 4th Sunday; they lead in every facet of both the 7:45am and 10:45am from liturgist, praise band, choir(s), drama and drumming ministries, praise and worship teams, ushers, junior deacons and much more! The attire is casual and the energy is high.
iGrow
iGrow is a weekly teaching environment for students where they students are encouraged to
develop a growing relationship with Jesus Christ through highly interactive small group learning.
Hospitality and Guest Ministry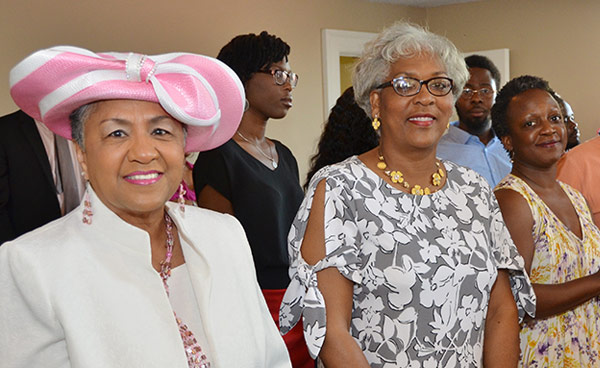 Mrs. Leslie Carr-Robinson
The purpose of this ministry is to help foster and promote a friendly, welcoming and caring church community, along with managing visitor care. The following ministries are under this ministry umbrella: Coordinator of New Member/Guest Relations, Barnabas Ministry, Ushers Ministry, Culinary Ministry, Greeters, and Parking Area Ministry.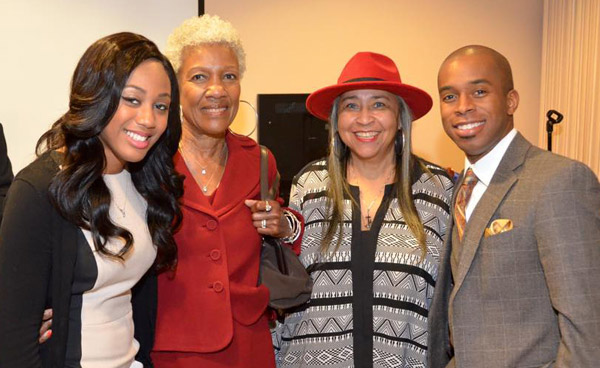 Rev. Jennifer Allen
This ministry strives to address basic human needs while providing opportunities for faith formation, service and witness to their ever growing relationship with Jesus Christ. You will find family life ministry through the Men's Ministry, Women's Ministry and Couple's Ministry.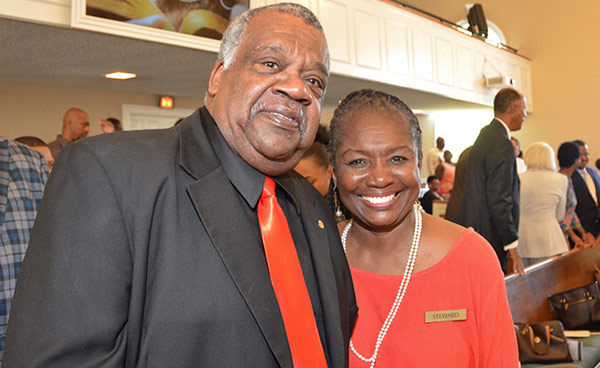 Mr. Vern Thomas
It is the duty of the Board of Trustees to provide a place of worship, take charge of and protect the church property with all of its rights in trust for the membership, and to make improvements as necessary to church property. Trustees should also see that order and decorum are at all times observed in the church.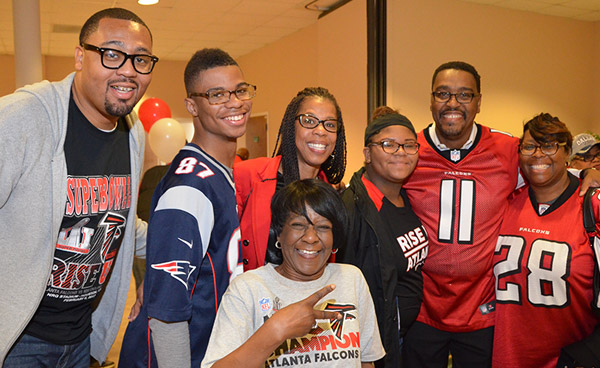 Rev. Kristen Berry, Communications Director
The communications ministry is responsible for communicating Shaw's internal and external events and weekly worship services. The purpose of the Communications Ministry is to provide effective communication designed to inform, instruct, and inspire Shaw Temple members, guests and community to get connected and involved. We use various methods of communications and platforms of marketing to expose the works of our ministries and church activities as a whole. We strive to encourage members and non-members, believers and non-believers to become engaged, connected, and followers of Jesus Christ through our online worship broadcast. Our ministry creates, designs and manages all forms of communication and marketing to our congregation and to the public through our website, video production, e-mail distribution, social media outlets, graphic, and visual announcements.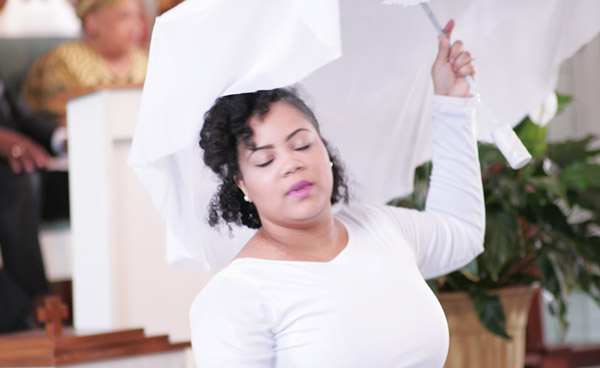 Rev. Priscilla Shaw
It is the purpose of the worship ministry to insure that every corporate worship experience invokes the presence of God and meet the needs of every participant. The worship ministry is multi-faceted, responsible for the development and progress of worship through music ministry, choirs, dance, mime, and other fine arts. We believe that worship is an action that is intentional and personal. We want Worship to mirror a life lived as an offering to God. We believe that we must worship Him as the scripture says, in Spirit and in Truth (John 4:24). We believe worship to be three directional, inward reflection of our commitment to the Father, upward adoration to the Father, and outward by reaching others by living our lives as a worship, proclaiming what the gospel means to us. Outward signs include helping others and giving of ourselves. Our worship ministry strives to provide an environment of freedom in worship, where the Spirit of God leads. Psalm 34:3 O Magnify the Lord with Me and let Us exalt His name Together!
The following ministries represent various types of worship leaders: Choir Ministry, Rhema Productions, Daughters of Judah, Children of Judah, and African Drumming Ministry.