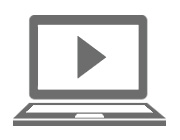 Live Stream
Here you will find live video streams of each Sunday's 8:00 a.m. and 10:45 a.m. worship services and special events.
If you've missed something during the broadcast, use our newly activated service to play back content by sliding the time dial to the left, to the point of interest.  Click on the "Live" button to the bottom left of the video screen to revert back to the "Live" service.
Important Notice:  The Chat Box has been disabled until such a time that the code owner updates it to work with the latest versions of browers such as Windows Explorer and Google Chrome.
Video on Demand For 2020 Worship Services
Video on Demand For 2019 Worship Services