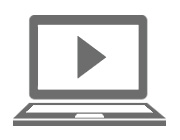 Live Stream
Here you will find live video streams of each Sunday's 8:00 a.m. and 10:45 a.m. worship services and special events.
Today's service can be viewed through Video on Demand below now or on Facebook Live at both 8:00 a.m. and 10:45 a.m.
 Important Notice:  The Chat Box has been disabled until such a time that the code owner updates it to work with the latest versions of browers such as Windows Explorer and Google Chrome.
Video on Demand For 2020 Worship Services
Video on Demand For 2019 Worship Services